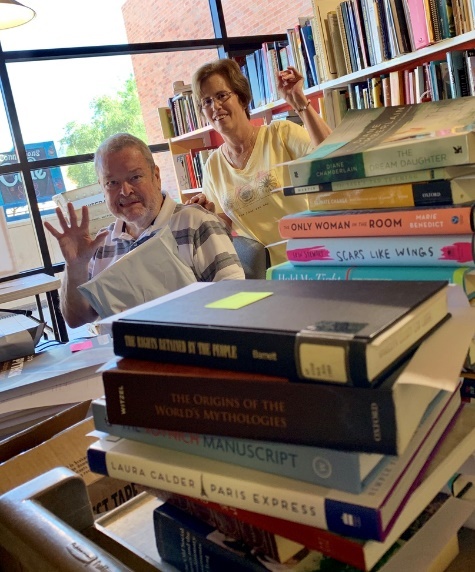 Located on the main level of the Tempe Public Library, just inside the main entrance, the Friends Bookstore is a great place for book lovers. We offer a large selection of gently used books for readers of all ages. Check out our vintage section, paperbacks, magazines and audiovisual materials, all at low, low prices. Don't miss the bonus section located in Connections Cafe! Your purchases support the library!
Add your name to our email distribution list when you visit us. You will be notified of very special weekly sales and ever-popular sidewalk sales.
Why not join our friendly team of bookstore volunteers? It is rewarding and fun!
Monday: 9:30 AM – 4:00 PM.

Tuesday: 9:30 AM – 4:00 PM.

Wednesday: 9:30 AM – 4:00 PM.

Thursday: 9:30 AM – 4:00 PM.

Friday: 9:30 AM – 4:00 PM.

Saturday: 9:30 AM – 4:00 PM.
Visit the bookstore often; we receive new inventory daily.
Our virtual bookstore holds a treasury of books, all competitively priced. New titles are added daily. Click below to be taken to our online bookstore. Enjoy the visit!
Donate Books,
Support the Library
Thank you Tempe Community! Thousands of you generously donate from your treasured book collections every year. Our bookstore, online, and community book sales, provide the Friends funds to directly give back to the Tempe community… to create reading programs, expand services, enhance learning spaces, and more!
How to Donate
We welcome your donations of gently used books. We accept hardback and paperback fiction, non-fiction and classics, current magazines, audiotapes, CDs, and DVDs. We do not accept VHS or torn and dirty books/encyclopedias. Receipt provided upon request
Bring them to: