Enjoy Refreshing
Drinks & Snacks
Stop by the Connections Café inside the Tempe Public Library for refreshing drinks and snacks, or enjoy an appetizing lunch … all while supporting the library. Our café, located at the rear of the main floor, offers a full-service espresso bar and smoothies, Italian sodas, iced tea, and more. Choose from an assortment of pastries, sandwiches, and soups.
The café is a wonderful gathering space including shaded patio seating and free Wi-Fi.


Need Refreshments for Your Meeting?
Connections Cafe provides catering service to any meeting spaces in the library. Whether it's coffee and pastries for that morning meeting, a light lunch for your mid-day gathering or just ice-cold drinks, we can satisfy your needs!
Meeting Room Rental
Our 40-seat Program Room, adjacent to the cafe, may be rented for meetings and social gatherings. Catering and/or beverage service available. Our fully equipped space features large windows and privacy curtains. A great place for your next meeting! For rates and availability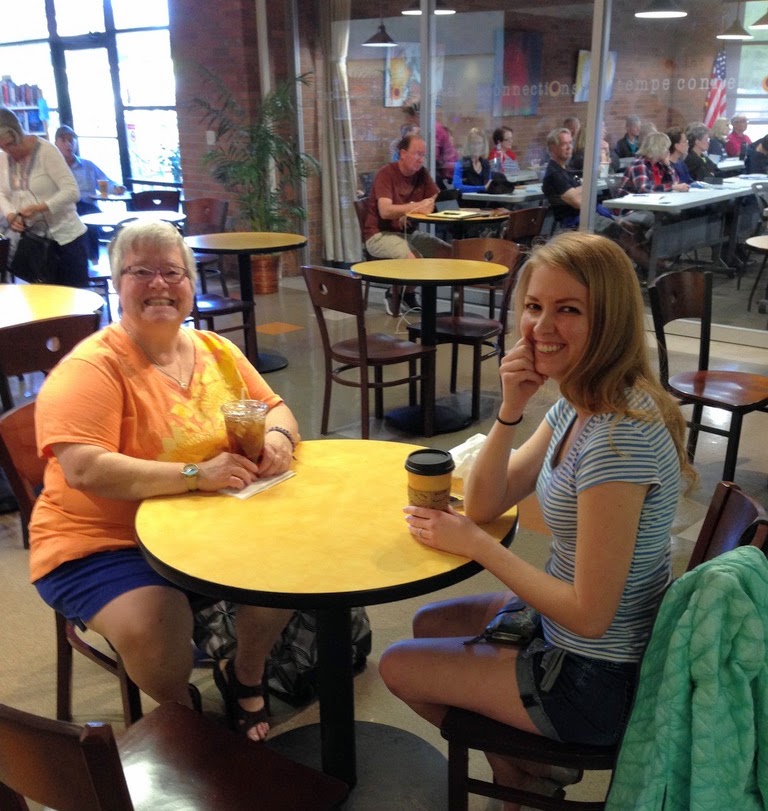 Monday: 9:00 AM – 4:00 PM

Tuesday: 9:00 AM – 4:00 PM

Wednesday: 9:00 AM – 4:00 PM

Thursday: 9:00 AM – 4:00 PM

Friday: 9:00 AM – 4:00 PM

Saturday: 9:00 AM - 4:00 PM